Bekina® Compounds produce finished compounds and masterbatches following our own formulation but also according to the customer's recipe specifications. These coloured rubber compounds with specific functional properties are our focus.
TPE's & PLASTICS
Bekina® Compounds dispose of more than 50 years of experience in the compounding of classic rubber compounds. We are a pioneer in both processing and compounding of TPEs. That way we can provide you with the appropriate compound for every application. At the same time we have built up an absolute unique experience in the mixing of rubbers and plastics. Elastic high performance plastics are our speciality.
RUBBER
The most common elastomer polymers processed by Bekina® Compounds include natural rubber (NR), Styrene Butadiene Rubber (SBR), Butadiene Rubber (BR), Nitrile Rubber (NBR), Ethylene- Propylene-Diene Rubber (EPDM), Butyl Rubber, either halogenated or non-halogenated (IIR).

Excellent chemical properties and an interesting heat resistance.

Superior heat-resistance in comparison to TPEs.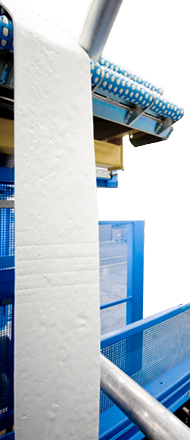 Intelligent continuous mixing of compounds
A new design of single-screw extruder providing superior quality at a competitive price.
Technical expertise and a customer-centric approach make Bekina® Compounds a valued partner in the compounding industry.
Frankie Van Damme
Purchase Manager
NEXANS