Bekina awarded EcoVadis 2022 Gold sustainability rating
Sustainability is key to Bekinas long-term strategy, therefore EcoVadis is the perfect tool for Bekina to evaluate ourselves at the level of social, environmental and economic performance. We are very proud to announce that we have been awarded a Golden EcoVadis Medal at the first participation. This internationally recognized sustainability rating places Bekina among the top 5% of companies assessed by EcoVadis. This Ecovadis reward is a great recognition, but only the beginning of an exciting journey.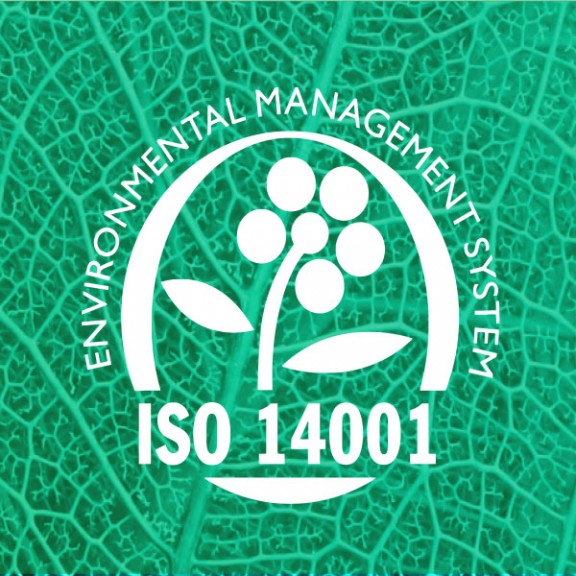 The ISO 14001 certificate guarantees the implementation of an effective environmental management system by an organization. This means that Bekina NV manages the environmental aspects associated with her activities in a structured manner.
Not many organizations of our size apply ISO 14001, but for Bekina NV sustainability and the reduction of the impact on our environment are a priority. That's why we believe it's important to invest in this domain.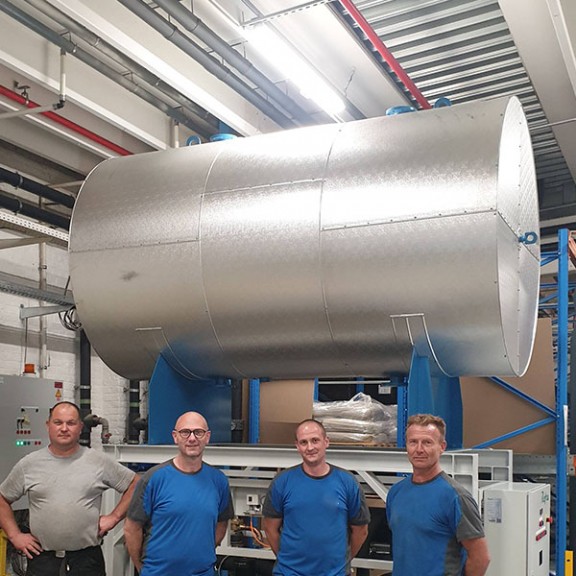 Our compounds can now be cooled in an even more environmentally friendly way thanks to the new cooling installation for the granulation of our rubber strips. This new installation is not only an improvement in terms of energy efficiency but also offers a more stable cooling temperature. Moreover, thanks to the increased operational reliability provided by the advanced technology, we can guarantee shorter delivery times.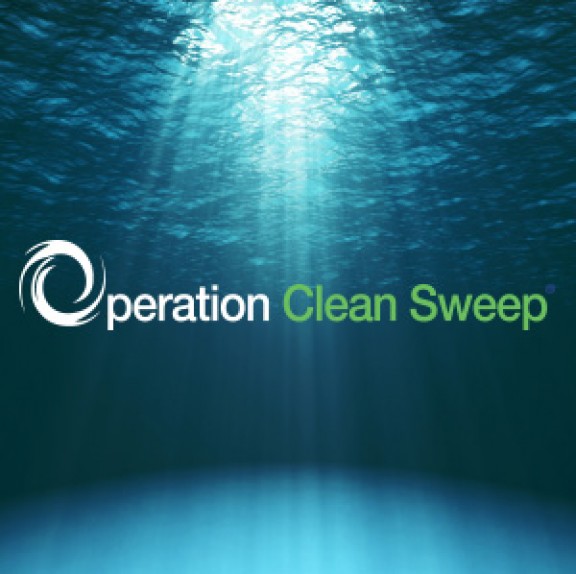 Pollution of our oceans by plastics and microplastics has regularly attracted attention in recent years and months. This global problem has been underestimated for a long time. Operation Clean Sweep (OCS) is an initiative of the European plastics processing industry to strongly reduce the pollution of our environment starting already from the production phase. Bekina as a group of companies wishes to fulfil a leading role within the plastics sector with regard to this topic, and in a broader sense in the field of sustainability in general.`
Handling energy in a more sustainable way is one of Bekina's objectives and is absolutely necessary to ensure our future as a company. Our partner to achieve this objective is research and energy consultancy agency Bureau 9000. They guide us to manage our sustainable energy use.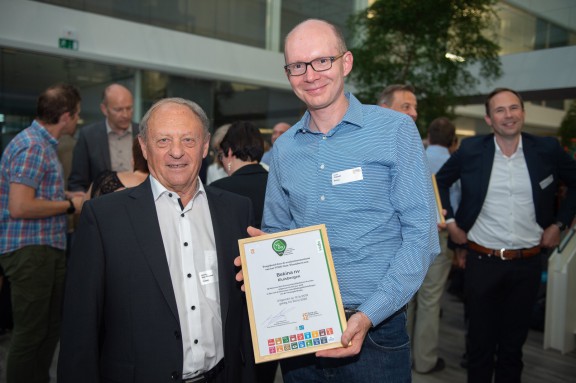 Sustainable Entrepreneurship is embedded in our company's DNA. Every day, our people work together to address several of the United Nations' areas of development - the so-called 17 SDGs (Sustainable Development Goals).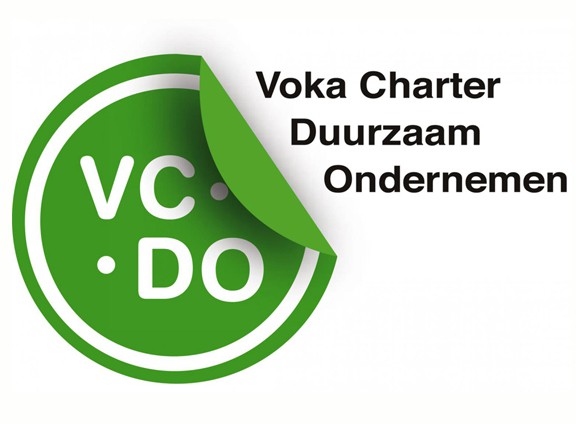 As everyone knows, Corporate Social Responsibility is a common theme in the daily activities of our group of companies. Together, we focus on the 5 Ps: Peace, People, Planet, Prosperity and Partnership. These are the 5 development domains of the United Nations.
Thé International Rubber Conference: DKT 2018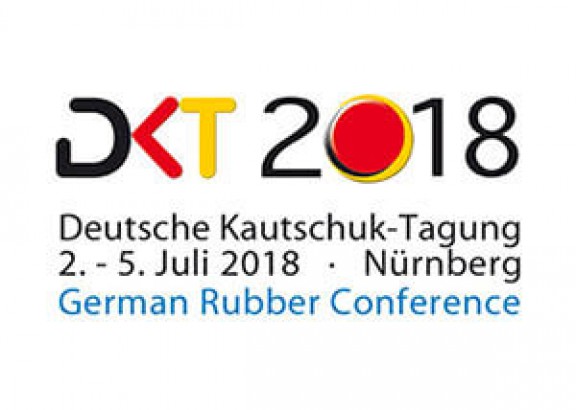 From 2 July till 5 July 2018 you will find us in Hall 12, stand 111 - NCC West, Nürnberg Messe. Don't miss this fair!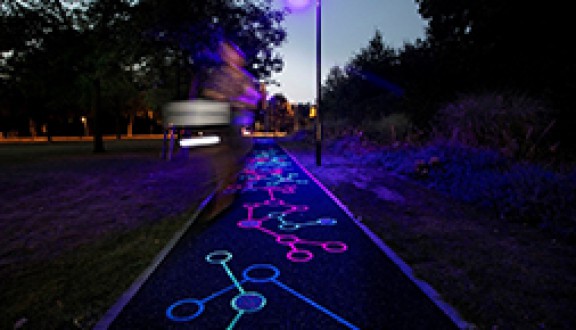 Bekina® Compounds and the renowned building company Heijmans are closely working together for the development of the 'glow in the dark' rubber compound composing the 'Fairytrail' concept. By integrating little 'glow in the dark' elements into street tiles, a magical world is created.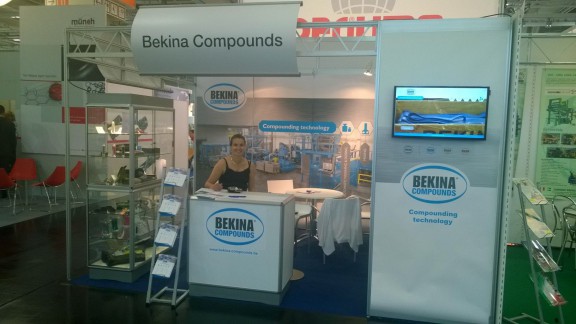 During this 4-day event, Nürnberg (Germany) was the meeting place for all experts and scientists within the rubber industry.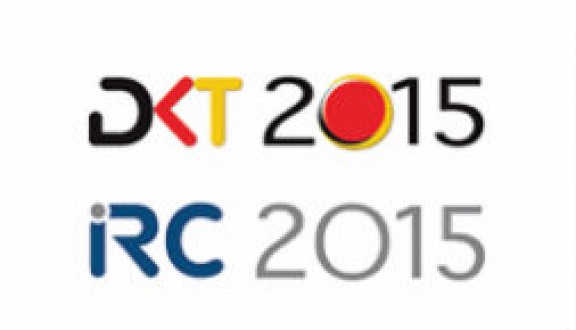 Hop on by our Booth N°12-252 @ this world's famous trade fair for the rubber processing industry and find out what we can do for you!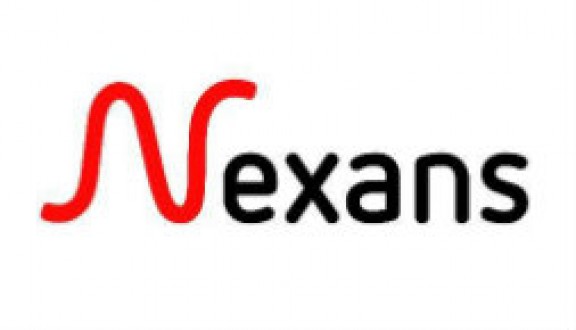 Industry Europe wrote an extensive article about the succesful partnership between Nexans and Bekina® Compounds.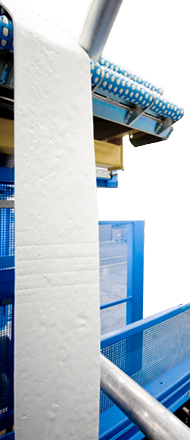 Intelligent continuous mixing of compounds
A new design of single-screw extruder providing superior quality at a competitive price.