Origins
Founded in 1962 in Kluisbergen, Bekina® initially specialised in the production of rubber boots. In the years that followed, it extended its field of activity to include extrusion and injection moulding of synthetics and rubber through the foundation of its sister company, Bekina® Indurub.
While today Bekina® Boots are made in polyurethane and Bekina® Indurub have moved on to TPEs, The technical base of Bekina® Compounds remains its built-up rubber experience over the years.
Mission and vision
The driver of our success?

45 years of ambition and experience in high-quality synthetics and a rock-solid relationship with our customers. We closely monitor all international developments, including those in your sector. This allows us to rapidly meet any demand for innovative products.

Sustainable business is valued highly at Bekina® Compounds

This means that we value humans and the environment and also aim to provide a pleasant working environment for the dedicated people that share our passion for innovation. In this way, we want to offer our customers innovative, niche-targeted and competitive synthetic products that meet all product technical expectations.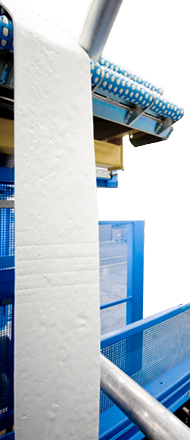 Intelligent continuous mixing of compounds
A new design of single-screw extruder providing superior quality at a competitive price.
Technical expertise and a customer-centric approach make Bekina® Compounds a valued partner in the compounding industry.
Frankie Van Damme
Purchase Manager
NEXANS